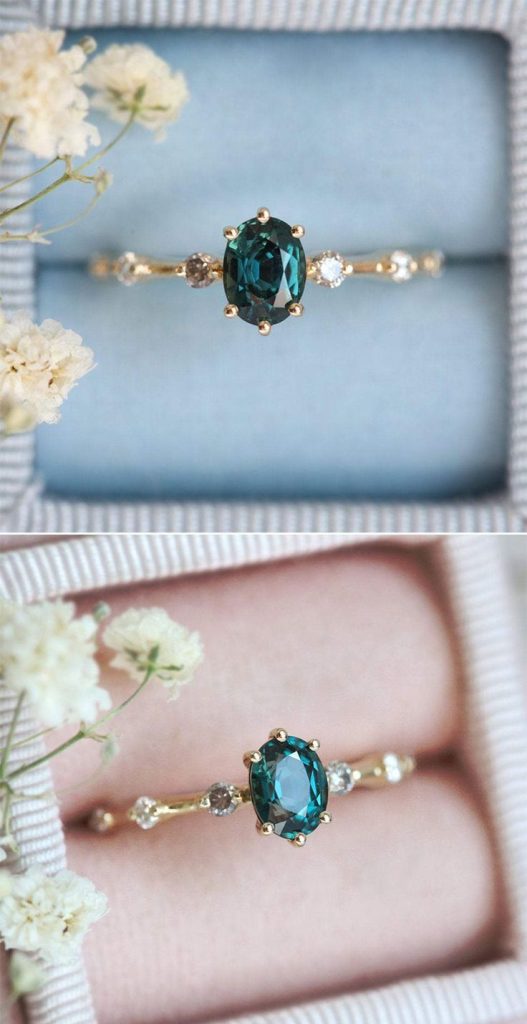 As a jewellery designer, Anania knows the importance of keeping up with the latest trends in the industry. In this blog post, I'll be discusses the top engagement ring trends for 2023, and alternative gemstones. Also emphasises the importance of choosing quality over size when it comes to the centre stone of an engagement ring, and explores various design and setting options for couples looking to create a unique and personalised ring.
The world has wedding fever, and this year has only solidified it. Coming out of lockdowns and couples finding themselves living together and getting more serious, a wave of engagements were to be expected.
In the celebrity world, we've celebrated the likes of Megan Fox and MGK, Joey King and Steven Piet and Margaret Qualley and Jack Antonoff, who have all debuted very different rings in very different ways.
Naturally, this has us wondering about what styles of engagement rings are predicted to boom this year, while we favour some cuts and stones over others.
Customise Your Engagement Ring
For brides who want a one-of-a-kind engagement ring, you can design your ring with our full CAD custom ring design service. 
You can request partial customisation to choose a unique ring style and finish if you already love a ring. With a variety of gemstones and materials, you'll have the freedom to make a unique engagement ring that expresses you and your relationship.
After you book an appointment to design your custom ring, you can expect your ring to arrive in around four weeks plus shipping time. If you're in a hurry, contact us, and we may be able to expedite your ring.
Want a truly unique engagement ring to fit your style?
If you love more than one gemstone, combine them for a truly original engagement ring. You can choose your gemstones by colour coordination for a fun yet tasteful look. Some couples choose their birthstones for a beautiful ring with a special meaning.
Experiment by pairing a vibrant gemstone with a neutral gemstone for gem inspiration. As the picture above illustrates, you can combine a statement gemstone like the emerald sapphire with a classic neutral gemstone like the diamond. With the balance of gemstones, you can mix gemstone shapes for a fun yet elegant look.
Though this is a unique ring option, some celebrities have chosen to get creative with their gemstones. Ariana Grande, for example, features an angled diamond ring with a small adjacent pearl. Ariana Grande and her fiancé commissioned a jeweller to design a one-of-kind engagement ring. 
History Of Engagement Ring Trends
Ancient Past

Egyptians have been found buried with metal wire around the third finger of their left hands, which was believed to be directly connected to the heart by a vein. Engagement rings were also used to some degree in ancient Rome.
Middle Ages

Most historians agree that the first use of a diamond ring to mark an engagement occurred in 1477 when Archduke Maximillian of Austria gave Mary of Burgundy a gold ring with the letter M spelled out in tiny diamonds.
1500-1700

There are references to engagement and wedding rings in Shakespeare's plays, and in the 1600s and 1700s lovers in Europe often exchanged poesy or posie rings, silver or gold bands with a line of poetry or a love message engraved on the inside.  Sometimes a silver ring would be given to mark an engagement, and it would be replaced by a gold ring upon the wedding.
1800s
The Victorian era  in England is considered a very romantic time, in part because beloved Queen Victoria was very much in love with her husband Albert (rare for royal marriages, which were often arranged for diplomatic or economic reasons). Victorian engagement rings often feature whimsical and romantic motifs, such as hearts, bows, flowers and even snakes (which were seen as a symbol of eternity). Toward the end of the Victorian era diamonds became a more common feature of engagement rings, after a large deposit of diamonds was discovered in South Africa. Tiffany & Co. introduced the six-prong "Tiffany Setting" which raised the diamond up above the band to maximise its brilliance, a style that has influenced engagement rings ever since.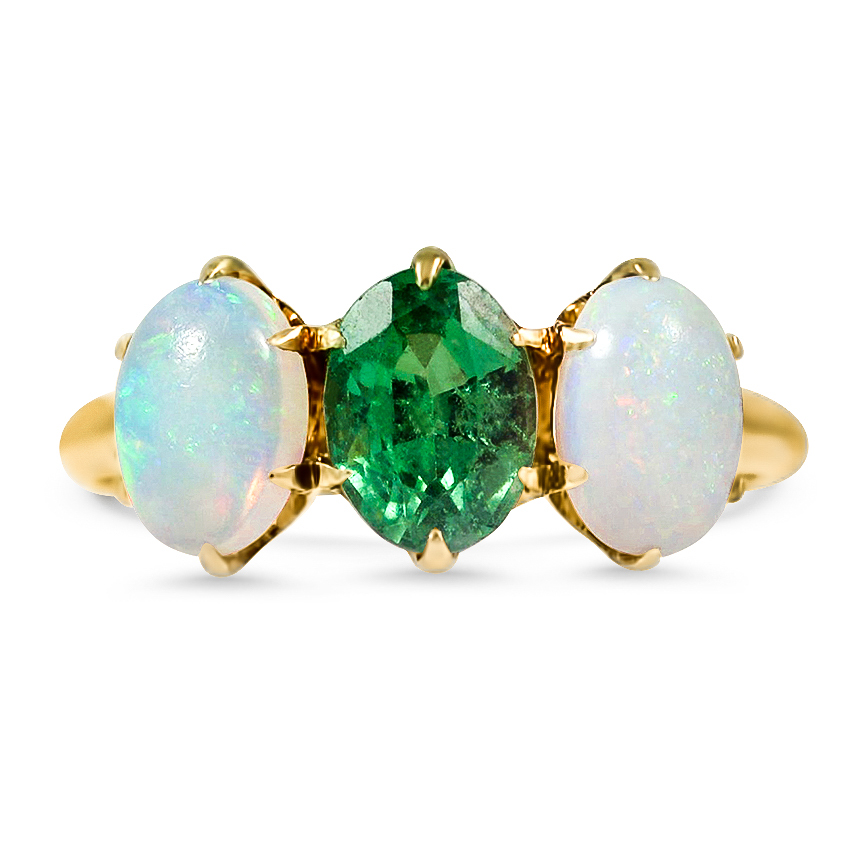 Early 20th Century
The Edwardian era saw engagement rings become a widely accepted social custom. The industrial revolution had brought about increased prosperity and a growing middle class in much of Europe and America, so fine jewellery was within the reach of more people than ever before.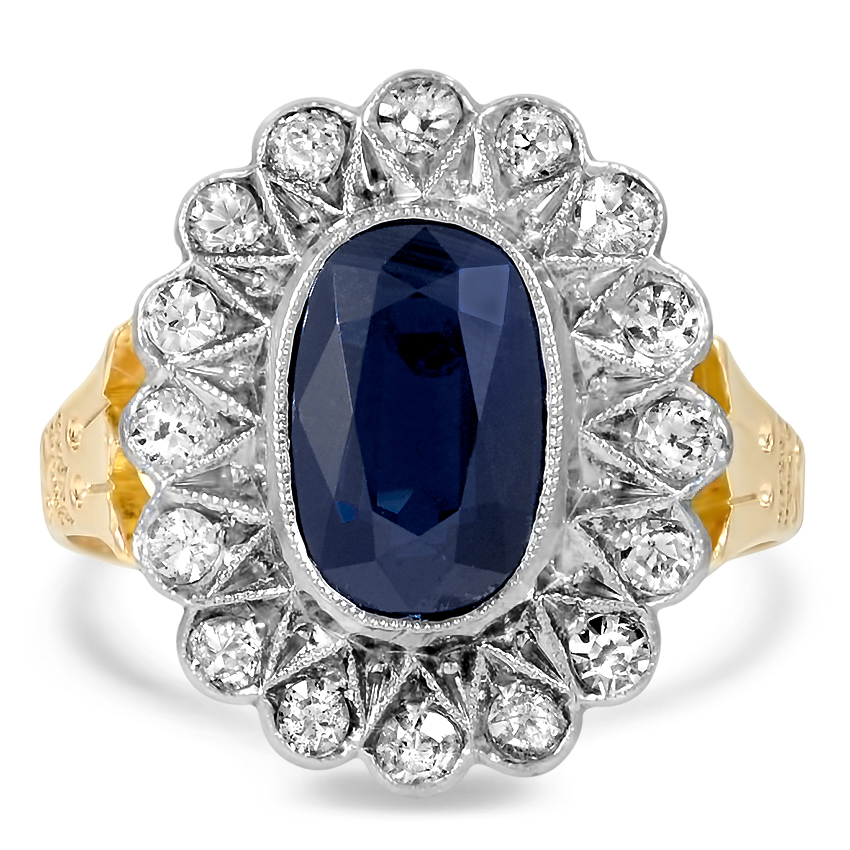 Choosing A Unique Engagement Ring Setting
Colourful Creations
Colour is becoming very popular and we've seen at Anania have been seeing a real surge in interest in rare and wonderful coloured stones this year. Clients are coming to us having done some research into what they want and what they think will stand out and be unique. It really is so wonderful to be given a brief by a client who has a clear idea of what they want and it makes the hunt for the stone all the more exciting.
Bold designs and big statement rings seem are also very in demand at the moment: our clients are looking for something adventurous, unapologetic and unique that really reflects their personality. Bold designs often have more gold which can help protect the gemstones from general wear and tear too so they're a win-win.
There's also a strong demand for unique colours. Yellow is the most in demand with pinks still remaining very popular in the initiated market. Their amazing beauty and rarity appeals to those wanting to express their individuality.
There has been a return to classic designs as clients are looking for elegant rings which never go out of style but with a contemporary twist. Classic designs can be elevated by using unexpected gemstones such as peacock sapphires, lagoon tourmalines, pearls, pink opals, and mixing faceted stones. 
The return to midcentury and 1970s styles has helped bring this style back to engagement rings where it was popular to showcase the incredible beauty of setting different coloured or textured stones together.
Sapphires have always been unique and coveted, but we're seeing a shift away from diamonds towards coloured stones when it comes to engagement rings. Showing more than one colour in a single stone, their gradients can range from green and yellow to teal, blue and purple – no two will ever look the same. These one-of-a-kind sapphires can't yet be replicated in a lab, so we always source them responsibly and ethically from our trusted Australian gemstone partners, who ensure that any environmental impact is minimised.

Mixed Metals
Mixed metals are making a comeback in engagement ring design. Whether it is a mixture of white, yellow and rose golds or precious metal mixed with sterling silver, mixed metals lend a unique aesthetic to classic designs. Some clients are also requesting a different gold for their engagement rings to wedding bands, this mixture creates an appearance that their jewellery was collected over time or handed down through families, something unique to the individual. Just a subtle hint of another metal can completely change the aesthetic of a piece.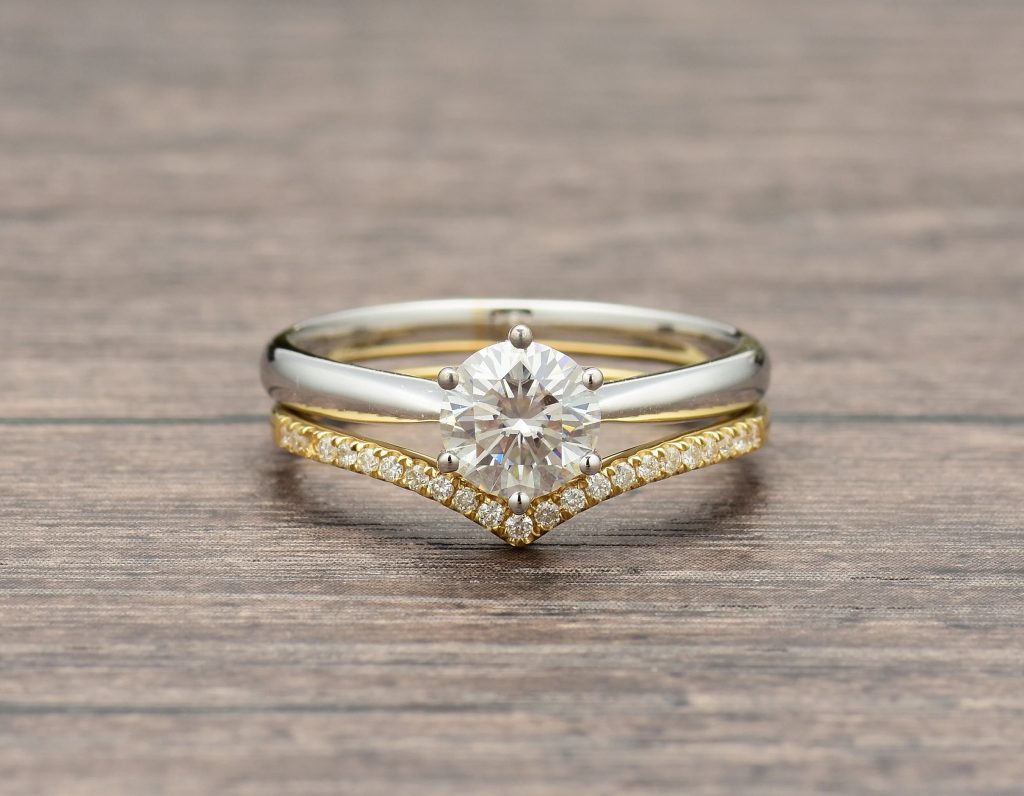 A Rainbow Of Rings
There are many gemstones aside from diamonds that may be mounted as engagement rings. Among the most popular are Moissanite, opal, morganite, pink sapphire, tanzanite, ruby, and emerald. A bride may choose a gemstone ring because of the beauty of the gem — a perfectly valid reason —  or because of its symbolic message. 
Moissanite is one of the first gemstones to rival any other gemstone in fire and brilliance. Often mistaken for a diamond; Moissanite is more durable than sapphire and ruby, even refracting more light than a diamond. 
Opals represent devotion and loyalty, and hundreds of years ago, opals were believed to be talismans that brought good luck. 

Morganite, is associated with the heart and the idea of divine love. 

Pink sapphire, often a light pink shade that suggests femininity, represents fidelity and faith in your beloved. At 9 on the Mohs scale of hardness; Sapphire is a perfect choice for an engagement ring centre stone as its durability out performs softer gemstones. Sapphire is available in any colour of the rainbow.

Tanzanite is one of the newer gemstones available, discovered just over 50 years ago. This stone signifies starting a new chapter, perfect for a marrying couple embarking on a new life together.  

Ruby, a red stone associated with love and passion because of its colour, is the second-most popular choice for gemstone engagement rings. 

Emerald has a history going back thousands of years, which makes it a good selection for engagement jewellery because it symbolises endurance.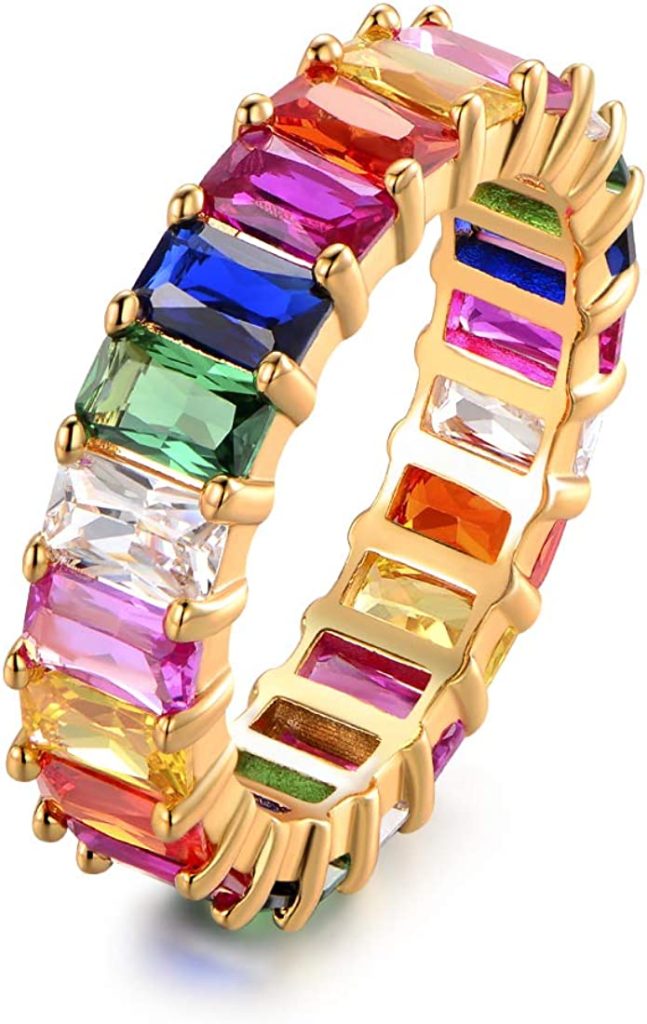 Popular 2023 Engagement Ring Trends
Engagement ring design trends have changed over the years, and some old styles are new again. Whether you're searching for rings that echo classic shapes or you're looking for modern engagement ring ideas, these rings are sure to shine. We're sharing our favourite styles and modern engagement ring ideas that will be leading choices in 2023.
  

1). Romantic Styles
Romantic rings are growing in popularity for 2023. These dreamy rings often feature intertwining rows of diamonds, bead details and shapes fit for a true expression of love. Popular 2023 romantic ring styles often feature special cuts of accent stones, such as small pear diamonds that mimic petals around a rose of the centre gemstone. These romantic styles feature handcrafted details that elevate the ring from every angle.
Many modern designs are based on vintage engagement rings and incorporate 2023's biggest romantic styles for on-trend rings that also feel like heirlooms.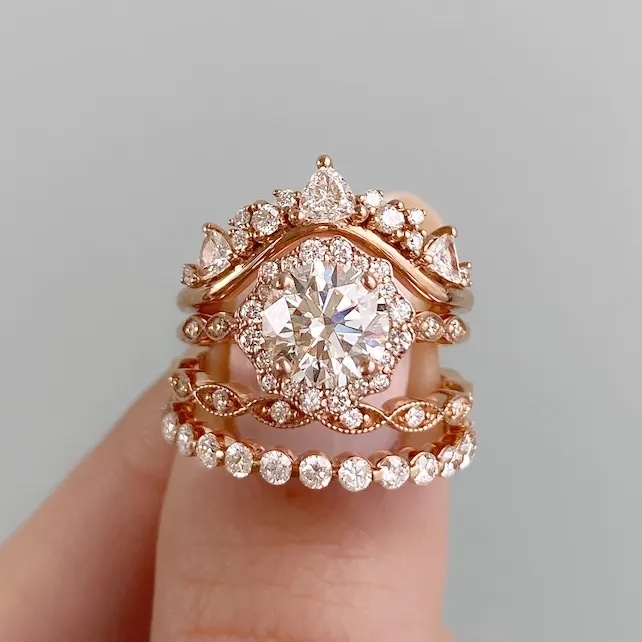 2). Hidden Halo Rings
Hidden halo rings are an emerging 2023 ring trend that represents the special connection two people share. Pop the question with a hidden halo ring to give your partner a secret view of diamonds that are just for them. These rings feature a hidden row of diamonds that is most viewable for the wearer, adding extra sparkle that's all theirs to behold. 2023 will see continued demand for the hidden halo ring style.
While the most popular secret halo engagement ring styles for 2023 focus on diamonds, there are rings that can incorporate gemstones like sapphires as well.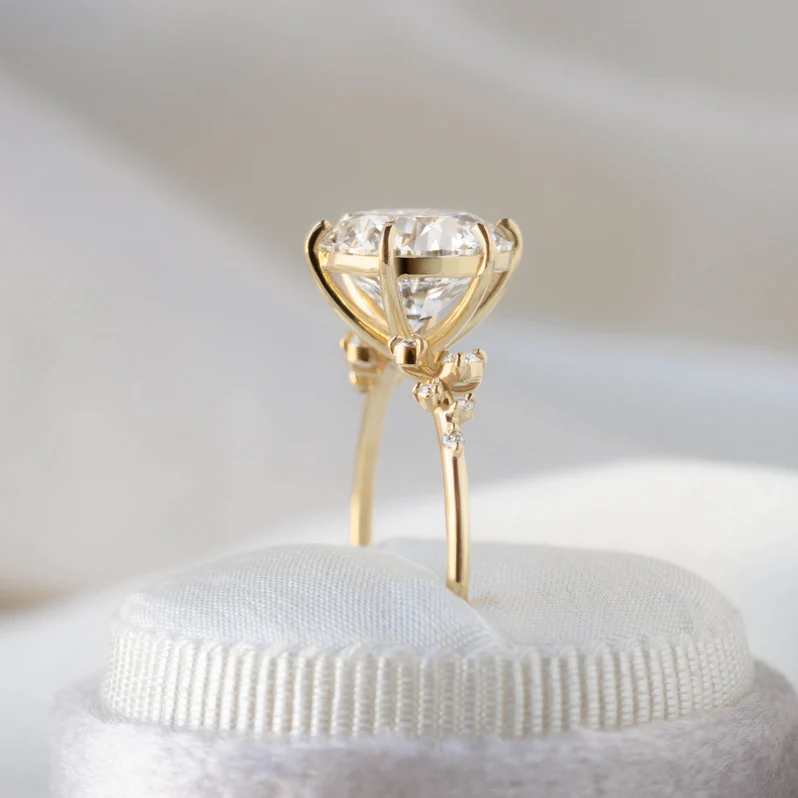 3). Elongated Fancy Cut Diamonds
While romantic and hidden halo settings are growing as increasingly popular ring designs, 2023 will also see increased demand for additional diamond shapes. Round brilliant diamonds are still popular choices, but more couples are looking for additional shapes. Fancy cut diamonds of additional shapes will continue bringing unique shine and profiles to engagement rings in 2023.
 Some of 2023's trendiest engagement rings include elongated fancy cut diamonds that bring increased finger coverage and sparkle. Emerald cut diamonds, pear-shaped diamonds, marquise diamonds and oval diamonds are leading styles for 2023 engagement rings.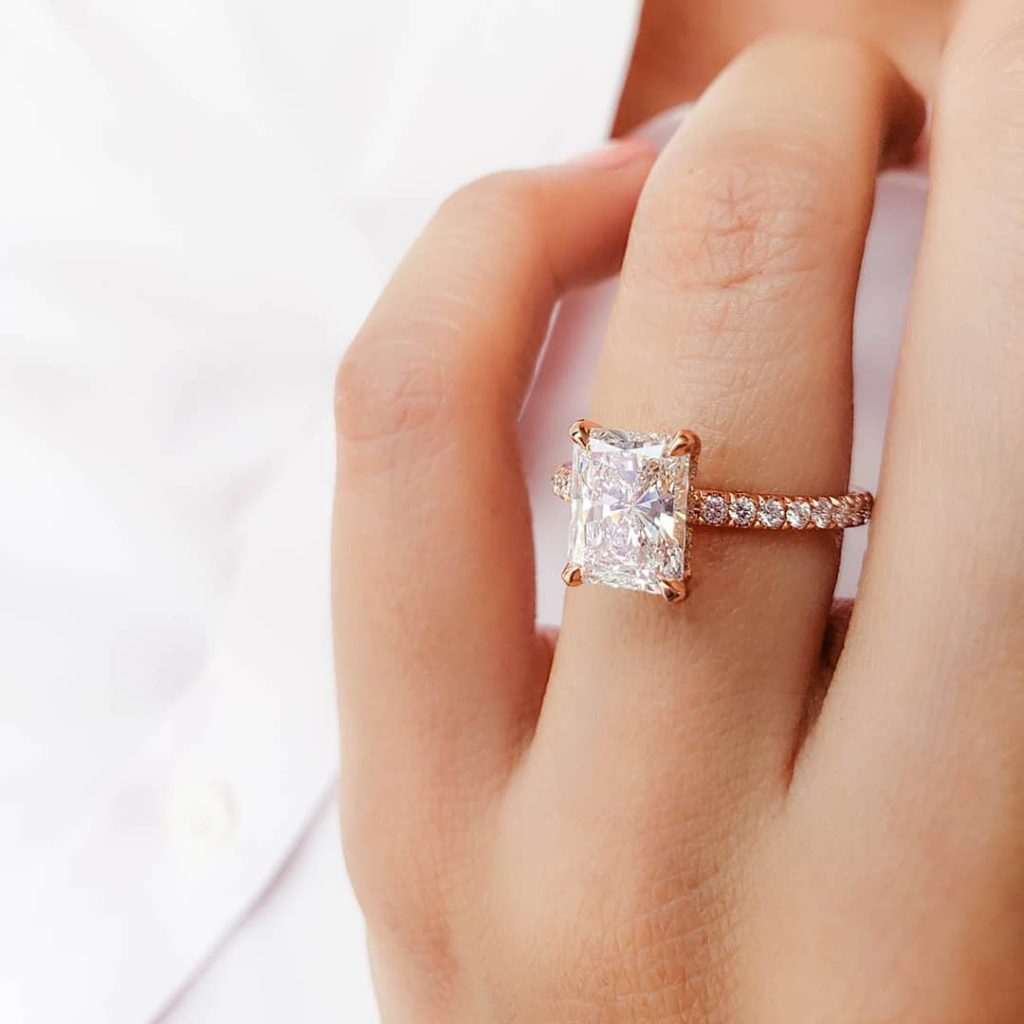 4). Two-Stone Rings
While solitaire rings are still a popular choice, 2023 will see an additional type of ring increase in popularity. Two-stone engagement rings are sure to be one of 2023's biggest engagement ring trends. First Ladies, movie stars and pop stars have all worn the now-iconic two-stone engagement ring style.
This trendy engagement ring design can be highly symbolic, representing both partners and their deep connection. Megan Fox and Ariana Grande's two-stone engagement rings have proven that this engagement ring trend isn't going anywhere and will continue to grow in popularity.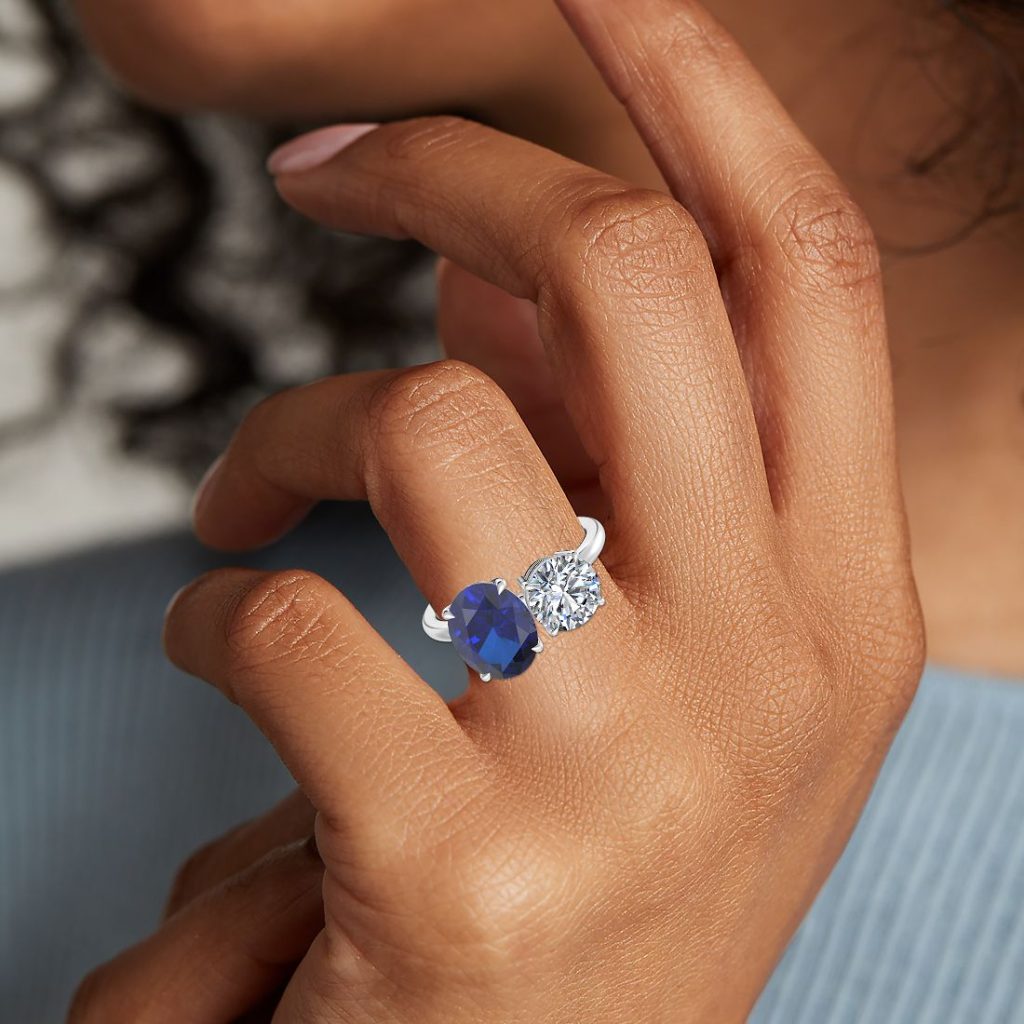 5). Three-Stone Rings
Three-stone diamond ring styles have been popular for years and 2023 will see an increased demand for these romantic designs. Three-stone engagement rings typically represent a couple's past, present and their future. They often feature a larger main stone flanked by two slightly smaller gemstones. Most often, diamonds are the gemstone of choice. But some three-stone styles incorporate a larger diamond surrounded by smaller gemstones such as sapphires.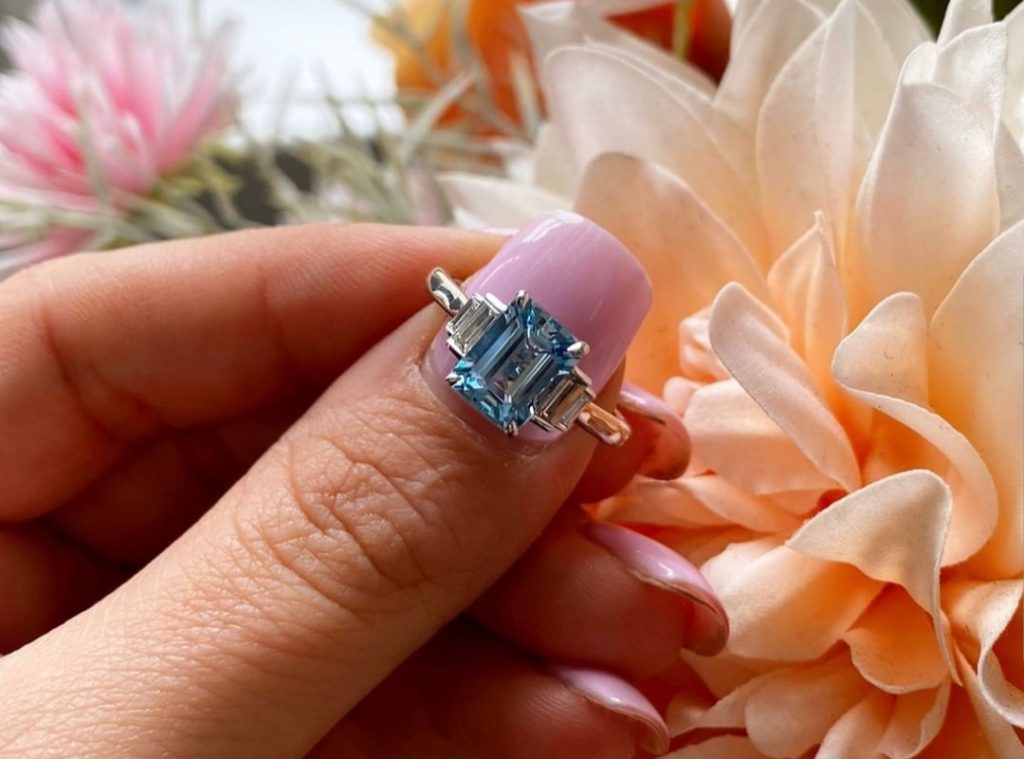 Diamond Size Trends
While we're proud to offer certified diamonds in a wide variety of sizes, 2023 is expected to see all shapes around the 2 carat size standout as popular choices. 2 carat diamond rings are a standout choice in virtually any diamond shape. This carat weight is right at home among the most popular ring designs for 2023.
What Rings are Trending Now?
Today, we're seeing many ring designs that will stay trendy well into 2023. Think fancy-shaped diamonds, multi-gemstone settings and show stopping 2 carat stones.
What Kind of Engagement Rings are in Style for 2023?
Romantic, hidden halo and two-stone rings are some of the trendiest designs for 2023. Many of these styles come in rose gold, white gold, yellow gold or platinum. Platinum and white gold are the most popular engagement ring metals for 2023, with yellow gold coming back into mainstream fashion as well.
What is the Most Popular Engagement Ring Shape for 2023?
Some of the most popular engagement ring shapes for 2023 include two-stone, oval, pear, marquise, round and emerald diamonds.
Proposing in 2023 ?
Ready to pop the question? Visit our blog for romantic proposal ideas to help inspire your special moment!