Professional Jewellery Repairs
For the best jewellery repairs, Sydney has to offer, look no further than Anania Family Jewellers. With over 55 years of experience in undertaking successful jewellery repairs. We have the knowledge and experience necessary to perform beautiful restorations on your most treasured items.
Jewellery Restoration
Whether it is an ancient heirloom or a symbol of love, Anania is known as some of the finest professionals in jewellery restoration, Sydney has to offer. Our years of knowledge and experience make us the best jewellery repairs in Sydney, therefore, you know that your finery is in the best possible hands.
Ring Resizing Sydney
Our ring fit services will make you feel as though you're wearing nothing at all, even though you may be adorned with exquisite gems. The Anania Family Jewellers ring resizing Sydney service will help you to achieve the perfect ring fit for ultimate comfort and style.
For more information on Ring Resizing, Click Here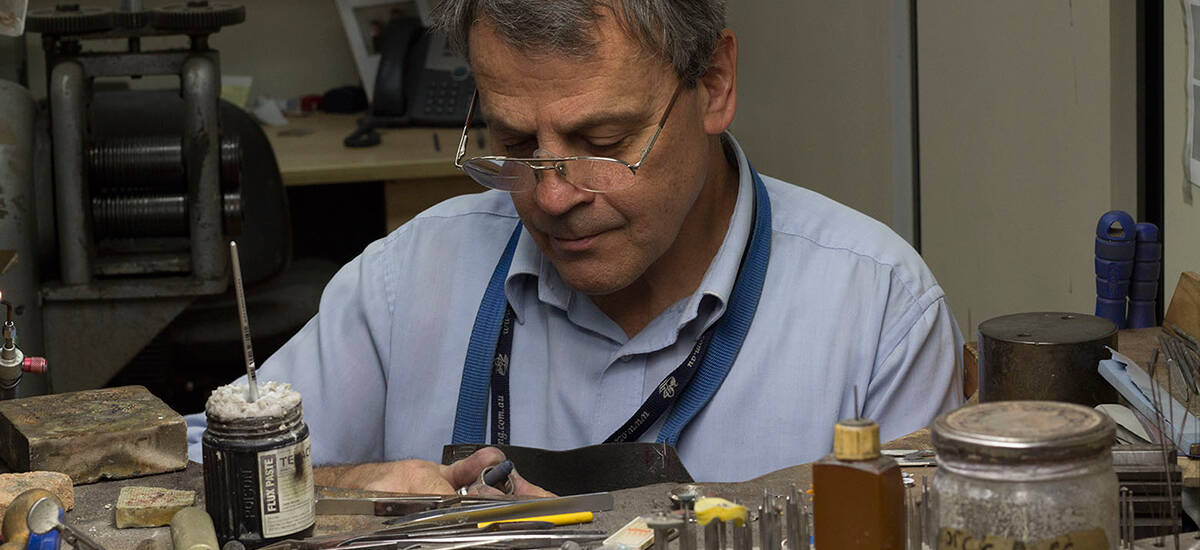 Contact Anania Family Jewellers For Jewellery Repairs & Restoration Today
For jewellery repairs in Sydney, you will not find a more experienced or qualified jeweller in Sydney than those that you see at Anania Family Jewellers.  If you have a question about our services you can call us on Tel: 02 9299 4251.
Alternatively, you can also use our online contact form or send an email to sales@anania.com.au, and we will respond as quickly as we can. For the latest promotions and special offers at Anania Family Jewellers, follow us on Facebook, Pinterest, or Instagram.
For the best jewellery repairs, Sydney CBD located, and highly competitive prices, contact us today for all your jewellery repair and restoration needs.
Before & After Photos of Jewellery Repairs