Shhhhh!.....This is for the Men who want to plan a surprise proposal.....and think it may be too hard.....it isn't!
I talk to Men every day about engagement rings, about what Jewellery their partners might like. In todays modern non-stop splash it across social media, a surprise proposal is not as impossible as you may believe! There are fundamentally two parts, the design and the budget. If I can boast one thing – I am creative in finding how to make elements of the diamond, gemstone or ring tell a story unique to your relationship.  What everyone wants is some thought and effort. It is so simple and easy to do, and makes it that much more special. Ou general turn-around time for engagement rings is 5-7 working days. You can see our work-shop on site. There is no pushy sales, every part of an engagement ring is to your specifications and budget. If we don't have your exact specification in gemstones, we have an extensive world-wide network to support us. Diamonds can be complicated – I have strong beliefs on what makes a good value diamond, which you can see in the videos on the Engagement Rings page. These are just my opinions and you will be making the decisions based on your own due diligence. Got 15 minutes? Book an appointment here.

Since 1965 and for 3 generations we have shared the same Jewellery Vision
Our vision is simple
"To continue our legacy of making in our Sydney Workshop, quality Jewellery to our clients specification and budgets"
One Of A Kind Custom Diamond Jewellery
We are proud to be one of the leading jewellery designers and hand-crafters in Sydney. You can draw on our decades of experience to get the jewellery that is right for your specifications and budget. Sydney has been turning to us for unique handcrafted and custom designed jewellery since 1965, with an unimpeachable reputation for providing quality jewellery at competitive comparable prices. When you want value, expertise and someone who both listens and understands and won't sell you something you don't need or don't want, book a meeting with Daniel Anania.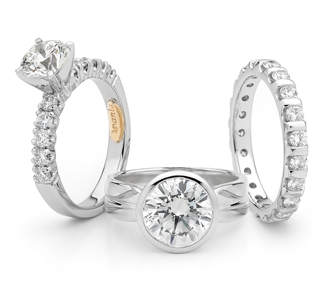 Crafting Custom Diamond Jewellery Sydney That's Loved Forever
We can cater to your every need and can use any precious metal you desire in creating your unique item of jewellery, such as yellow gold, rose gold, or our favourite platinum. The quality of precious gemstones you can use in your design, no matter if you want diamonds, rubies, sapphires, emeralds, or any other gemstones. When you visit our jewellery shop in Sydney, we guarantee that we will listen to your needs and advise you on what is and is not possible, ensuring that you get what you want within the budget you need. Whether you want bridal jewellery Sydney couples adore or your jewellery restored. We are here to make your dreams a reality and provide you with the highest quality jewellery for any occasion.
The Jewellers Sydney Loves
Our jewellery studio and workshop is right in the heart of Sydney, just a short walk from Town Hall train station and the vibrant QVB. We are open from 8 AM to 5 PM, Monday to Wednesday and, and 8 AM to 7 PM on Thursday and Friday and 9.30 to 5.30 on Saturdays. Appointments are available outside of these hours. If you are looking for contemporary jewellery, Sydney has plenty of choice at Anania Family Jewellers and our family staff members will be happy to answer any questions you have when you visit us. You can browse the collections on offer in our showroom or speak to our master craftsmen about designing a unique piece of jewellery, especially for you.
Custom Made Diamond Jewellery Sydney's Grooms & Brides Trust
Anania Family Jewellers can create beautiful pieces of custom jewellery for both men and women, and when it comes to wedding jewellery, Sydney couples adore the designs that we create for them. Our master craftsmen have the skills and expertise to create custom-made designs of jewellery that are also suitable for any occasion, whether you are looking for something special for a big event, an engagement or wedding, or even as a gift to the person that you love. When it comes to women's and men's jewellery, Sydney shoppers love the choices available at Anania Family Jewellers, where you can have a custom design created that is as unique as the person that it is intended for, and at a competitive price. If you are looking for a unique piece of jewellery for someone in your life that you love, talk to Anania Family Jewellers today and let us help you create a precious memory that will last for a lifetime.
A Family Run Sydney Jeweller For Over 55 years
One thing that we have in abundance at Anania Family Jewellers is a wealth of knowledge, from the 30 years of Jewellery making experience before Orfeo Anania opened his doors in Sydney in 1965, Anania Family Jewellers is the 5th longest-serving member of the JAA (Jewellers Association of Australia). The love of creating the highest quality jewellery was in the family genes, and in 1975, Orfeo's son, Ken, joined the business and learnt his trade and was also a former board member of the JAA. The third generation joined the family business when Ken's son, Daniel, joined his father and grandfather in the family business. Orfeo has passed down all his knowledge and skills to his son and grandson and Anania Family Jewellers, is also members of the GAA (Gemmological Association of Australia), and we are accredited valuers with the NCJV (National Council of Jewellery Valuers). When it comes to experience at creating handcrafted beautiful jewellery designs, Anania Family Jewellers is the family run business that you can trust.