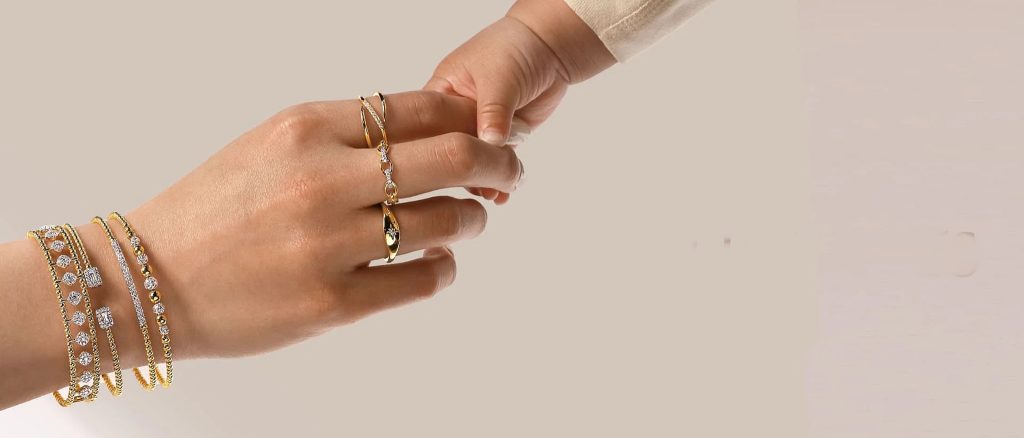 Mother's Day is right around the corner and if you're looking for a gift for mum, then look no further. If you're after earrings for mum, a personalised gift for mum, or even a necklace for mum, we have a range of new designs that will be perfect.
On Mother's Day, we celebrate the women who brought us into the world. The occasion offers a nationally recognised opportunity to thank Mom for all the work she put into creating, teaching, and raising you by showering her with love, gratitude, and—in most cases—a thoughtful gift.
Flowers are often the most obvious Mother's Day gift, reflected by the huge spike in business for florists. But unlike flowers, which bloom and then fade, a thoughtfully chosen necklace, a pair of diamond earrings or a stunning gemstone ring commemorates Mom with a token that will last a lifetime and will elicit a treasured memory every time she wears it. According to a national survey by Momentum Research, mothers identified jewellery as one of the gifts they most like to receive on Mother's Day, a preference that increases for older mothers.
Some of the most popular jewellery pieces for Mother's Day include gold, silver, and platinum rings. Gemstone rings and pendants add a splash of colour to her jewellery collection. For added significance, you can choose a stone that represents her birth month. And nothing beats the exquisite elegance of diamonds—a tasteful diamond tennis bracelet or diamond ring is a classic choice that's sure to delight Mom. If your wife or mother is especially fashion-savvy, you may want to explore larger and more unusual styles in rings, bracelets, anklets, or necklaces. Bracelets and rings that bear engraved messages are a personal way to say "thank you" on Mother's Day.
Mother's Day is about more than just gifts, but a carefully chosen token can help convey just how much Mom is loved and appreciated. You can't ever repay a mother for the years of hard work she's put in raising her children, but the perfect fine jewellery accessory can help you make her day.
Our mums do a lot for us – they scared away bedtime nightmares when we were young, taught us how to be strong even during the tough times and have always been there for a much-needed hug. This year, say thank you to your mum in a thoughtful and caring way with our great Mothers Day gift ideas. Keep reading to see all the different ways you can spoil mum – from diamond bangles to DIY projects and more! You'll find the perfect Mothers Day gift with this comprehensive list. 
Discover the perfect jewellery piece that celebrates what makes the mother figure in your life uniquely themselves. A beautiful and timeless gift can truly make her day.
How To shop For Mother's Day Jewellery
When you're just starting jewellery shopping for mom, there are a few questions you can ask to help you find a piece that's personal to her. 
What type of jewellery does she wear most often? If your mother never leaves the house without earrings but her wrists are always bare, then earrings might be a better gift than a bracelet. And if your mother has rings galore, don't dismiss another ring as something she couldn't possibly need. She's likely a ring enthusiast, in which case, another ring is exactly the gift she wants. 
What's her jewellery personality? When your mother wears jewellery does she keep it simple and classic, or does she wear out-of-the-box jewellery to showcase her fun personality? You'll want to find a piece of jewellery with the personality that complements your mom's. 
What would make her feel special? Your mother may appreciate you gifting jewellery that made you think of her because of the thoughtfulness invested in it. She might like jewellery that reminds her of her children or the month of a significant milestone in her life. Or your mother may enjoy the beauty and artistry of a well-crafted piece the most. 
What's her favourite colour or colour palette? You'll want to find jewellery that your mom will love wearing. If mom is blue-obsessed, then find jewellery in sapphire, blue topaz, or aquamarine. If she loves all colours, choose a multi-coloured scheme that matches the colour palette she wears most often or one that looks great with her skin tone. 
What type of metal(s) does she prefer?  Does Mom tend to wear gold or silver jewellery? Does she like mixed metals? Yellow gold or rose gold? When choosing jewellery for Mom, consider the metals she most often wears.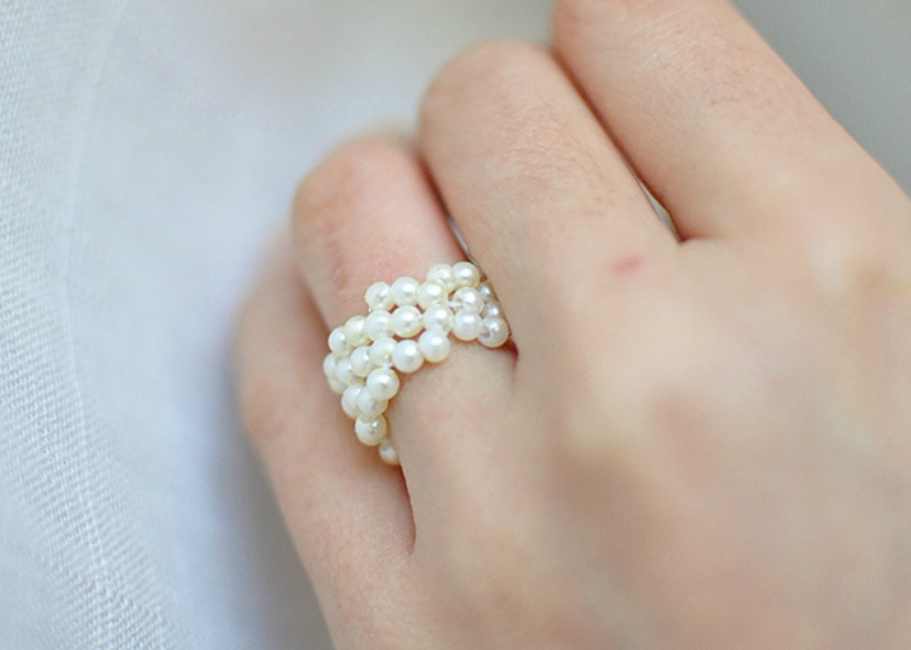 Best Types Of Mother's Day Jewellery

 
Of course, the best type of Mother's Day jewellery is different for every mother. Our top picks highlight a few of our favourite types of jewellery for moms. 
Family or birthstone jewellery is a gift packed full of meaning. You could choose jewellery with your mother's birthstone or a combination of all of her children's birthstones. But family jewellery isn't just limited to birthstones. The number of charms, beads, or other ornaments can signify the number of children in her family. 
Gold jewellery is a great choice for mom to represent how much you value her and tell her all that you learned from her is worth its weight in gold. 
Unique jewellery: If your mother would love jewellery that she'll find no other mother wearing, then you've come to the right place. All of our jewellery is one-of-a-kind, and we've picked a few pieces that show off Q's artistic flair. 
Colourful jewellery: When we say "colourful," we don't just mean a little splash of colour on silver or gold; we mean jewellery in vibrant hues for the mom who's full of fun. 
Beautiful budget buys: Expensive does not always mean special. Your love for your mom is not best reflected in a price tag, but in the thought you invest in finding a little something that will mean the world to her.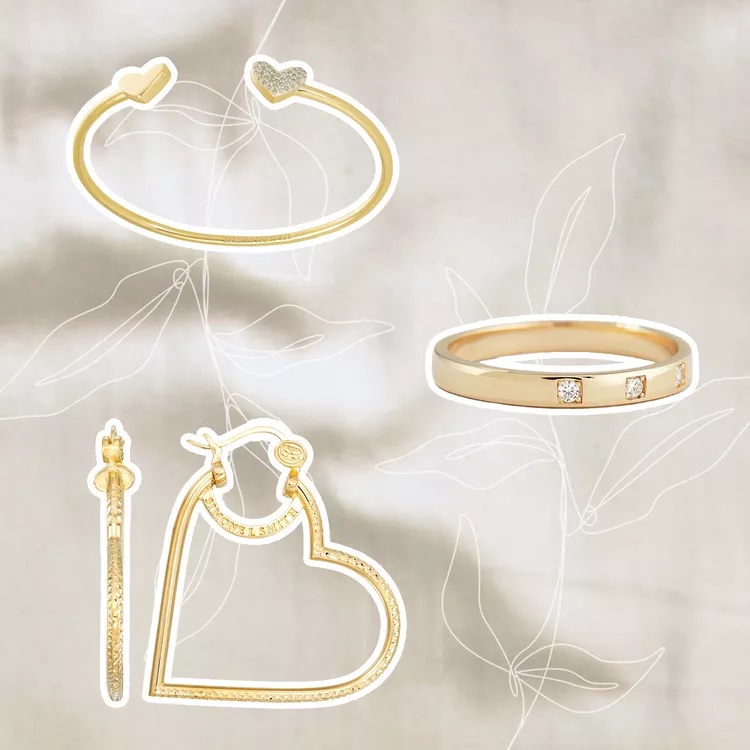 Bed In Breakfast & A Bit Of Pampering
Bed in breakfast is an oldie but a goodie when it comes to Mother's Day presents – plus it's super easy! All you need to do is prepare her favourite breakfast – whether it's scrambled eggs and toast, or pancakes – and serve it to her in bed (make sure to let her sleep in though). Don't forget to include some fruit, freshly squeezed juice, coffee or tea too! If you want to make it a little more personal, you can pick out some fresh flowers and pop them on the breakfast tray in a little vase.
DIY Projects Mum Will Cherish Forever
Do your kids love arts, crafts and everything DIY? They could create something truly personal and unique for mum this Mother's Day. A sweet card handwritten by your kids is a popular choice, and something mum would keep forever. Paintings and drawings also never go amiss – plus they're perfect to pin to the fridge so mum can look at them every day! There are so many ideas for DIY projects out there, so don't be afraid to get creative with your keepsake crafts.
Spoil Her With Something Small She'll Definitely Love
Sometimes it's the little things that can make your mum feel loved and adored. Elegant and minimalistic Mothers Day jewellery that she can wear every day or with her favourite casual outfit is definitely the perfect choice – especially if she's obsessing over a current trend right now! If your mum loves yellow gold jewellery, then a simple pair of gold hoop earrings or an understated gold ring is your go-to. Does she stop and look at silver or white gold jewellery whenever she passes a jewellery store? Spoil her this Mother's Day sale with a staple necklace, like this diamond pendant or this gold pendant.
Does her old watch need an upgrade? Spoil her with a stunning yet practical women's watch – so that every time she goes to check the time, she'll be reminded of you. Does she love rose gold watches just as much as we do? We have earrings, rings, bracelets, necklaces and much more that you can choose from! Giving your mum a wardrobe staple is thoughtful and sweet – it shows that you know her style and want to add a bit of colour or sparkle into her day!
photo
Make It Personal With A Pendant
Pendants are the perfect gift for mum on Mother's Day! The great thing about pendants is that you can make them completely personalised for your mum. You can choose her favourite women's jewellery metal (gold, silver, white gold or rose gold) and a pendant that means something special to her. Not to mention, you can get pendants engraved with a beautiful message that she will cherish forever!
When it comes to pendants for Mother's Day, love heart locket necklaces are definitely a popular choice. If you have siblings, a necklace with two or three (or more) love heart pendants would be a very sweet gift for your mum, because the love heart lockets symbolise you and your siblings! If your mum is into simpler jewellery, a single heart pendant or a plain pendant that can be engraved is the perfect choice. Initial pendants are also personal and fabulous, so don't forget about them either!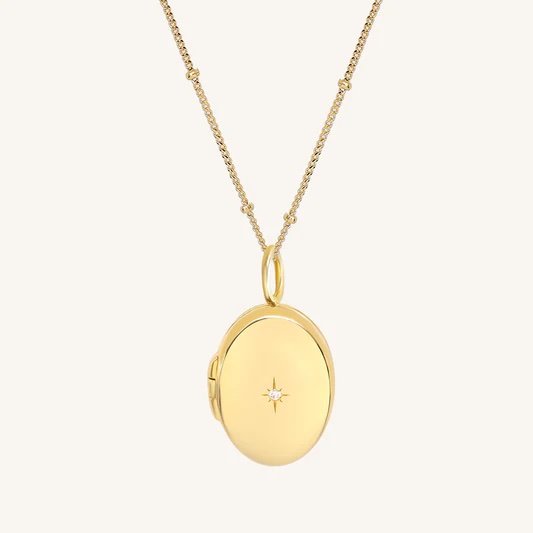 A Day Spent With Mum
Sometimes, your mum just wants to spend time with you. Brunches are a popular Mother's Day outing, especially since the special day is on a Sunday. Delicious breakfast, coffee/tea and talking with you – perfect! Our personal favourite involves lots of coffee and plenty of delicious cake.
If your mum isn't a morning person, then why not do something special for her in the afternoon? You could have a picnic in the park if it's sunny, organise a home-cooked meal for her, or even take her out for dinner (and dessert of course). Whatever you choose to do, a personalised Mother's Day is sure to make your mum feel cherished and adored.
Photo
Jewellery For The Mum Who Has Everything
If your mum is quite the fashionista, you may be a little lost on how to spoil her with gorgeous jewellery! Don't worry, we've got the perfect gift for her with our Mother's Day gift ideas.
Pearls, pearls and more pearls! You can never go wrong with pearls – they're timeless, classic and oh-so chic. Pearls have been adored for centuries and for good reason too. Pearl jewellery is eternal and can be easily incorporated into any modern woman's outfit. Even if your mum has a fabulous jewellery collection, pearls will make a beautiful addition – especially pearl earrings. Freshwater pearl stud earrings are a classic! Not only are they incredibly easy to wear every day, but they look stunning with formal attire too.
When you think of pearl necklaces, does Audrey Hepburn's Breakfast at Tiffany's ensemble come to mind? While pearl strands are absolutely beautiful, they're not the only pearl necklaces that are around! A simple pearl pendant can effortlessly enhance any look without being too overwhelming. Choose from pearl earrings, drop earrings, bracelets, bangles! Still not sure about how to spoil your mum with pearls? Check out our blog about pearls for the modern woman – it has all of the on-trend tips you could ever need!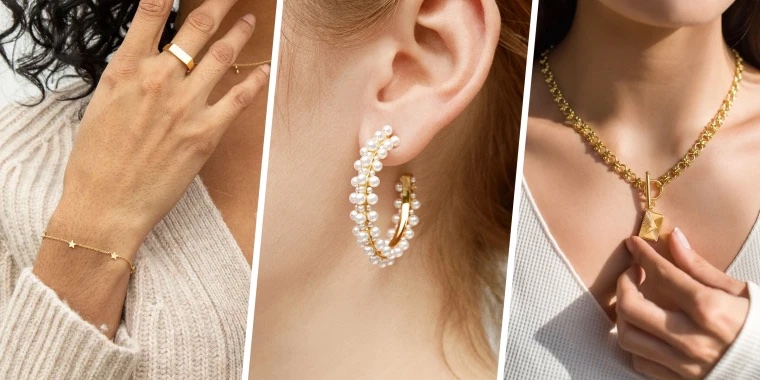 Brooches are totally back in fashion right now, so they're an accessory you definitely shouldn't overlook. Brooches can bring class and elegance to any outfit, so they're perfect to add to her favourite winter coat or to add a pop of colour to a chic blouse.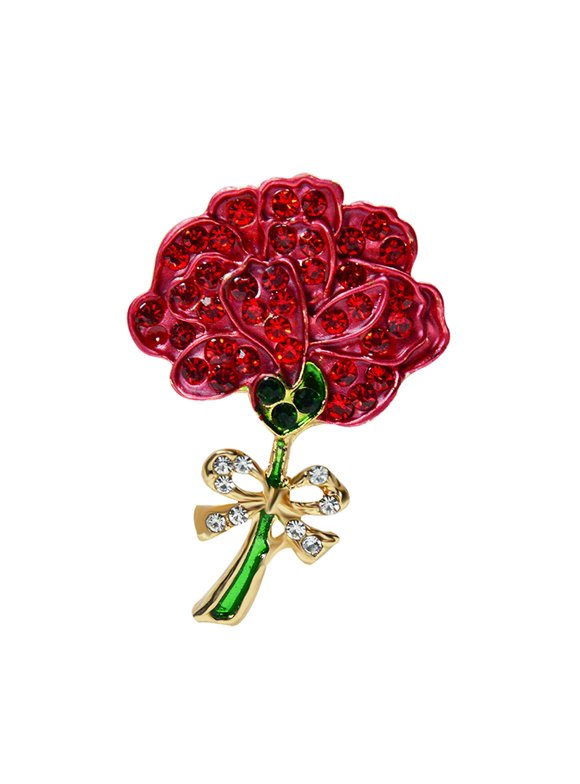 The Gift Of Glamour
Does your mum love a bit of sparkle and feeling glamorous? Of course, she does! This Mother's Day, celebrate your wonderfully unique mother with a unique piece of diamond jewellery. At Anania, you can choose from diamond earrings, necklaces, bangles and much more! If you're not sure what her favourite style is, stick to something simple and elegant; a diamond ring that you can layer and stack with other rings is the perfect choice for any mum.
Got a mum that loves to dazzle everyone with her collection of arm jewellery? Then diamond bracelets and bangles are perfect! Not to mention, they look amazing when layered with a chic watch. Choose from rose gold, silver, white gold or gold diamond bangles and see how your mum's eyes will light up this Mother's Day. Not sure about how to choose the perfect diamonds? We have a diamond buyers guide for that too! While you're here, you may as well check out our Mother's Day watches also.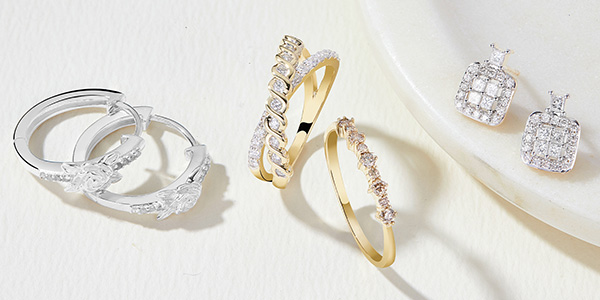 That's everything! We hope our Mother's Day gift ideas have sparked some inspiration or maybe you've even started adding our top picks to your basket! This year, create the perfect Mother's Day for your mum. Your mum gave you the world, so don't just resort to a gift card or last-minute gifts. Spoil her with a unique gift! Contact us!